You've already met the Shaw family in The Emperors of London, but now they have their own series.
The Shaw family is one of the wealthiest and most influential in eighteenth century London, but that doesn't stop them having to face hard truths before they can find their own happiness. They were a joy to write.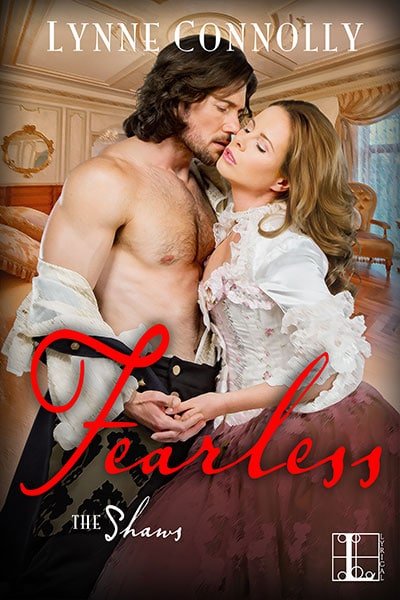 Fearless
Scandal is his chosen path—until this infamous Shaw surrenders to love . . .
When Lady Charlotte Engles receives an offer of marriage from an eligible suitor, she's finally ready to let go of her long-held hope that her engagement to Lord Valentinian Shaw will result in marriage. For despite the betrothal their families made between them, Val shows no interest in leaving his reckless life behind in favor of one with Charlotte. But when her plea to end their arrangement ends in a heated embrace, suddenly Val seems reluctant to let her go . . .
The last thing Val wants is a wife, despite how desirous his lovely bride-to-be has become. But when he discovers sweet Charlotte is planning to marry a dastardly man, he feels duty bound to keep her safe, even if that means making good on his marriage pledge. Then Charlotte is taken hostage by her dangerous suitor and suddenly Val is ready to risk everything for the woman who has won his heart .
Buy The Book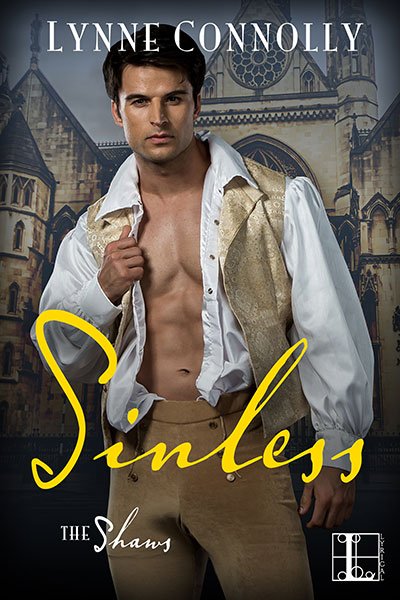 Sinless
In Georgian England, love can mean ruin—even for a Shaw . . .
Lord Darius Shaw has never been in love before. But when he renews his acquaintance with lawyer Andrew Graham in a raid on a molly house, where men meet men for forbidden pleasure, they discover mutual feelings as deep as they are dangerous. For while society will turn a blind eye to an aristocrat's transgressions, Andrew has far more at stake. The son of city merchants, Andrew has a disastrous marriage in his past, and a young daughter to support. He could lose his livelihood, his reputation and even his life—and drag Darius down with him.
Darius and Andrew's only choice is to deny the true nature of their relationship. But when an enemy Italian spy threatens their secret—and their futures—the two set out to catch him. And in the process they are forced to face their desires—and make a life-changing decision.
Buy The Book
Amazon : Apple : Google : Kobo : Nook
Boundless
The Shaw family is one of Britain's most influential, dynamic, but one Shaw prefers to keep a low profile. Unfortunately, the limelight can shine behind-the-scenes…
Lady Drusilla Shaw may be a bit introverted, yet she has the observant mind of a writer, capturing all of society's quirks and scandals. But when the novel she's been working on disappears from her room, that is just the beginning of her problems. Confident, magnetic Oliver, Duke of Mountsorrel, has taken an interest in Dru, and when he proposes, she is both thrilled and anxious. Her book depicts a ruinous family story that is uncannily similar to Oliver's real-life, not to mention libelous. The manuscript could surface at any moment—and eventually it does, in published form, for all to read . . .
Oliver is bewildered by his new wife and her blasted book. Worst of all, how can he love a woman he no longer trusts? But when it becomes obvious that someone is taking their cues from the book in a series of attacks, he has no choice but to stick close to her. Their explosive connection in bed should take care of the heir-making, but for that to happen, Drusilla has to stay alive—and so does Oliver.
Buy The Book
Amazon : Apple Google Kobo Nook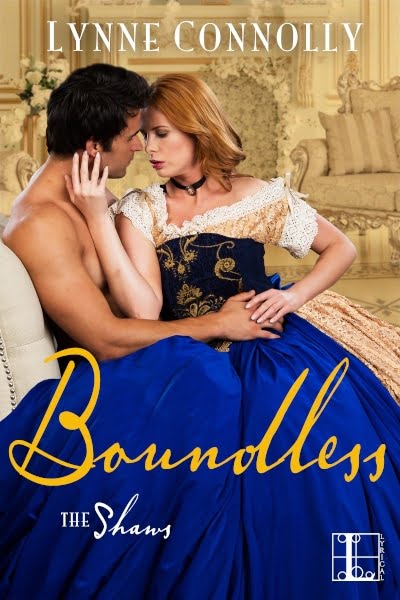 Boundless
She's the unlikely wallflower of the extraordinary Shaw family. A woman who will never marry, but not for the reasons you might think. . .
Attacked on the streets of London, Lady Livia Shaw is relieved when a gentleman comes to her aid—and startled to discover her rescuer is Adrian, the Duke of Preston, a notorious rogue. But their association—and instant attraction—does not end there, much to the Shaws' distress. For Livia was robbed of a memento—one that is both her most precious possession and a reminder of a shameful secret. It is a secret she knows will cause her to lose Adrian forever, yet he is determined to track down the thief . . .
Adrian never wanted to be anyone's hero, but now he's finding the prospect as pleasing as he does Livia's company, and her beauty. Certainly he wants her in his bed, but what surprises him is how much she comes to mean to him. Which is why the revelation of her scandalous past is nearly his undoing. Arrogantly, he had assumed only he had the power to shock. But it is too late to turn back, and now Adrian may have to risk everything for Livia, even his heart . . .
Buy The Book
Amazon : Apple : Google : Kobo : Nook